Caramel Apple Dump Cake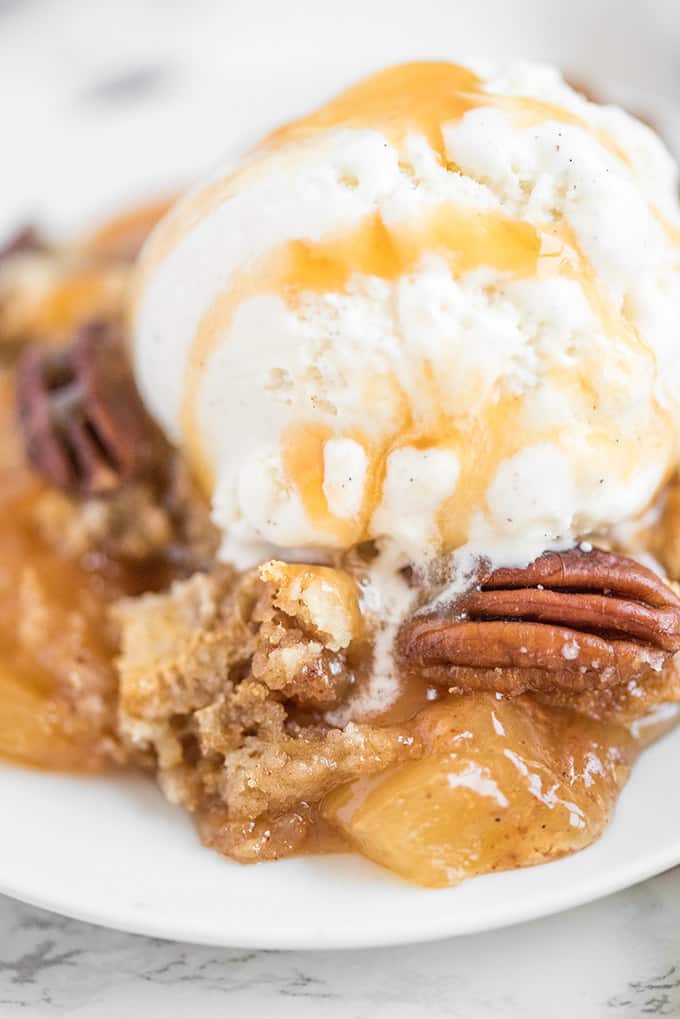 Ingredients
1 box of Butter Pecan Cake Mix
2 cans Apple Pie Filling (about 4 – 5 cups)
1/2 cup caramel sauce
1/2 tsp cinnamon
1/4 tsp nutmeg
1/8 tsp allspice
3/4 to 1 cup butter
1 cup pecan halves
Spread apple pie filling on the bottom of a 9×13 inch pan. Drizzle caramel sauce over the top.
In a bowl, stir together cinnamon, nutmeg, and allspice. Sprinkle over the apple mixture.
Sprinkle the cake mix evenly over the mixture in the pan. If you can't find Butter Pecan cake mix, use yellow cake mix instead.
Cut the butter into thin squares and place evenly on top. Do not leave large gaps.
Top with pecan halves.Put in the oven at 350F to bake for 50 minutes. Serve with whipped cream or ice cream.
Well,   that's all the news from the south,
Happy" farming" to all the farm girl sisters out there.
See you next time down on the farm..