PARMESAN CHICKEN CASSEROLE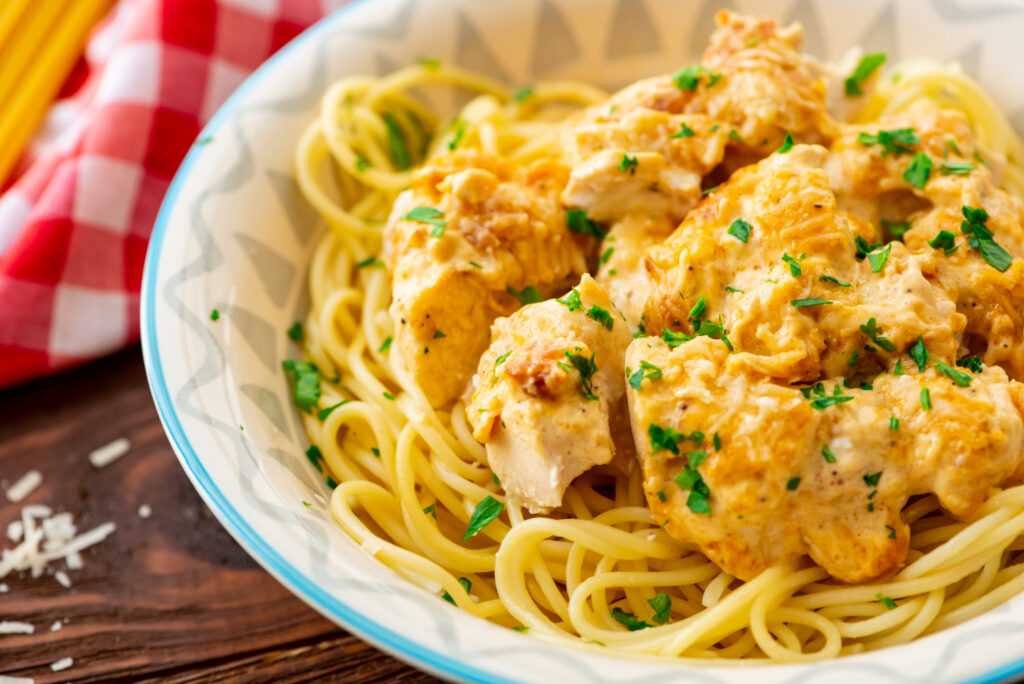 Ingredients
6 boneless, skinless chicken breasts, diced
1 cup mayonnaise (or Greek yogurt)
1 cup shredded Parmesan cheese
1 teaspoon seasoning salt
1/2 teaspoon ground black pepper
1 teaspoon garlic powder
Instructions
In a small bowl, combine the mayonnaise, 3/4 cup Parmesan, seasoning salt, black pepper, and garlic powder. Set aside.
Place diced chicken into a greased 9×13 baking pan.
Spread mayonnaise mixture evenly on top of the chicken.
Sprinkle remaining Parmesan cheese on top of mayonnaise mixture.
Place baking pan in preheated oven, 375 degrees, and bake for 30-35 minutes.
Remove from oven and serve over pasta, rice, or by itself.
Well, that's all the news from the south,
Happy" farming" to all the farm girl sisters out there.
See you next time down on the farm.