Shortbread Cookies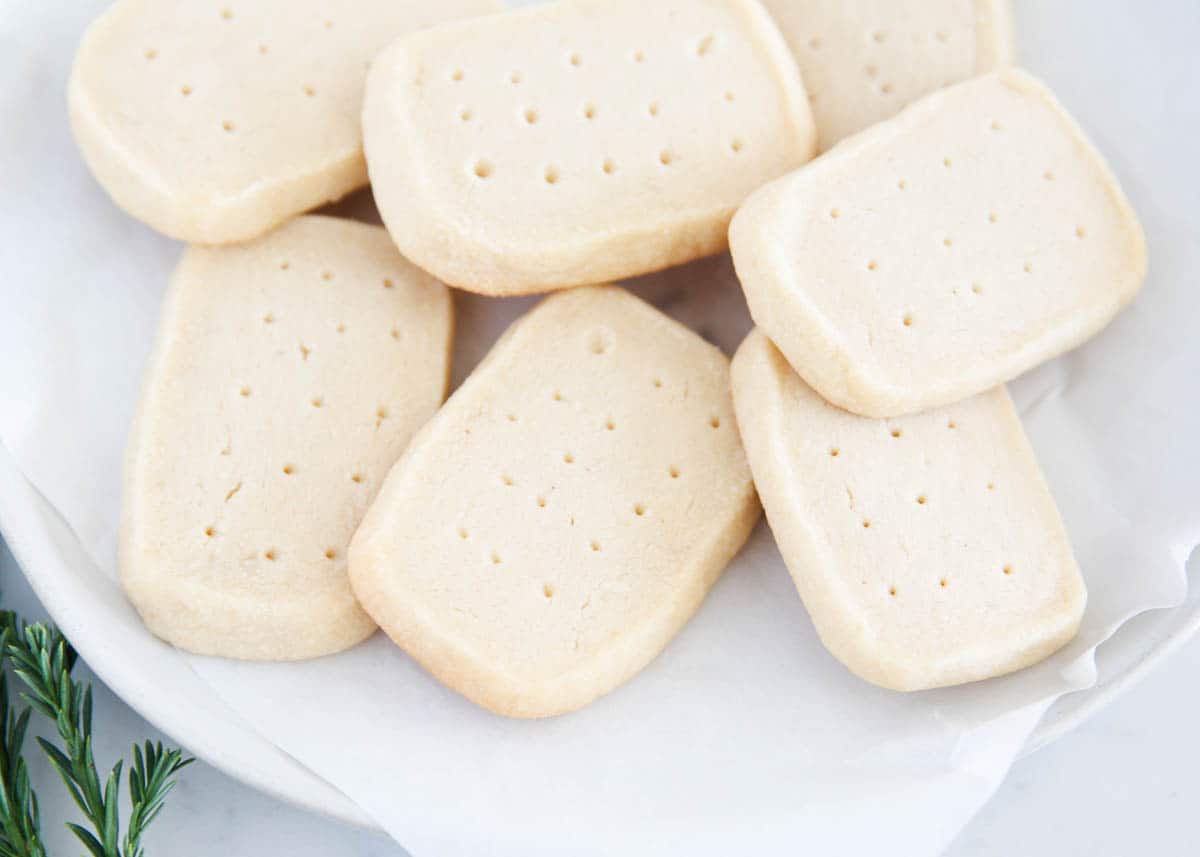 Ingredients
Instructions
Pre-heat oven to 350ºF. In a large bowl combine the butter, sugar, salt and vanilla. Whip using an electric mixer, for one minute or until it is nice and fluffy. Slowly mix in the flour and stir just until combined and the dough is smooth.
Shape the dough into a log, wrap with plastic and refrigerate until firm, about an hour.
Slice the cookie log into 1/4-1/2″ thick cookies. Then place on a baking sheet lined with parchment paper.
Use a toothpick to add holes on the top to create the look of a traditional shortbread cookie. You could also use a cookie stamp or keep plain if you'll be dipping in melted chocolate.
Bake for 10 minutes or until the bottoms are barely golden. You don't want the tops or edges to brown. Let cool on the cookie sheet for a minute, then transfer to a cooling rack.
Well, that's all the news from the south,
Happy" farming" to all the farm girl sisters out there.
See you next time down on the farm.