Goodness. I did not realize how much of a mess some of my egging supplies were. I have spent several hours this morning, getting them all straightened out and I still have a large group to go thru. Right now I am working on getting all my flat back crystals in one place. and getting them organized. I really hope to have this room cleaned up before I got to bed tonight. It has gotten to the point that I really done want to come in here to work, and I know that I smy fault for not keeping things organized
It has started raining her on a regular basis again. I am certainly not complaining because I don't have to water when It rains. I do have to work o the succulents tomorrow morning and water them, but for the most part I have gotten everyone else watered by the rain.
We have a fox Squirrel that has taken up residence here in the neighborhood. I had looked out the back window the other day and wondered why there was a capuchin monkey running thru my yard. Then realized it was a squirrel, he is bigger then the regular gray squirrels and has black around his eyes and white on his face Very different. I was not able to get a photo of him, They are native to Charlotte county herer in Fla. but are not usually seen this far north. I am wondering how he actually got here. Fla considers them to be an endangered species because the numbers are getting smaller.
Well, that's all the news from the south,
Happy" farming" to all the farm girl sisters out there.
See you next time down on the farm..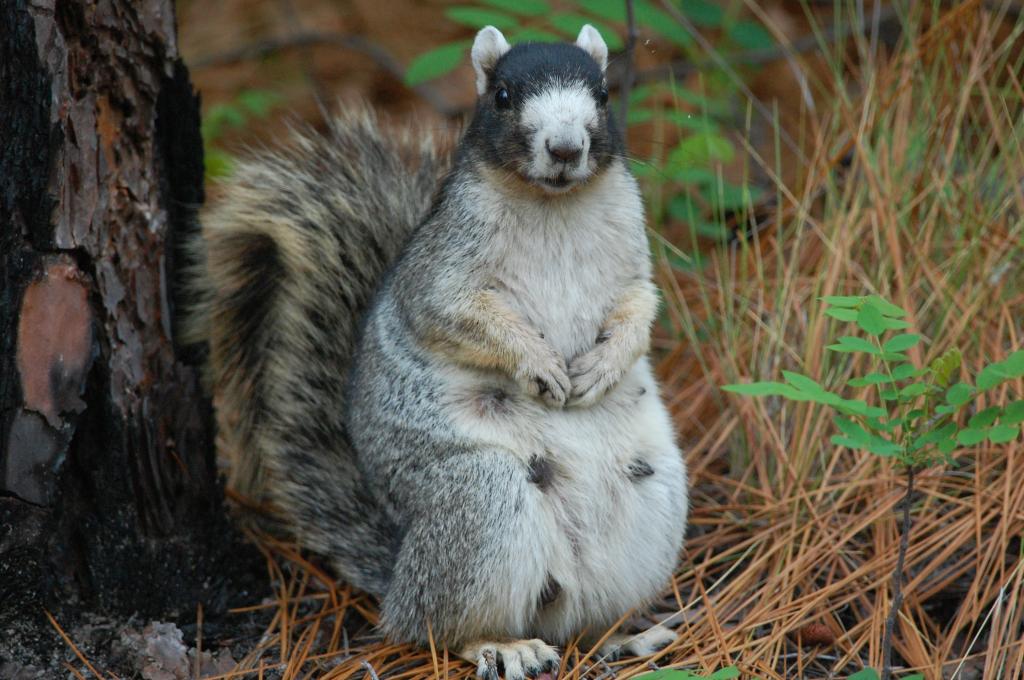 Fox squirrels are most abundant in open forest stands with little understory vegetation; they are not found in stands with dense undergrowth. Ideal habitat is small stands of large trees interspersed with agricultural land.The size and spacing of pines and oaks are among the important features of fox squirrel habitat. The actual species of pines and oaks themselves may not always be a major consideration in defining fox squirrel habitat.Fox squirrels are often observed foraging on the ground several hundred meters from the nearest woodlot. Fox squirrels also commonly occupy forest edge habitat. Wrll, that describes the farm, so I guess that is why he is here.