Hot Crab Dip Recipe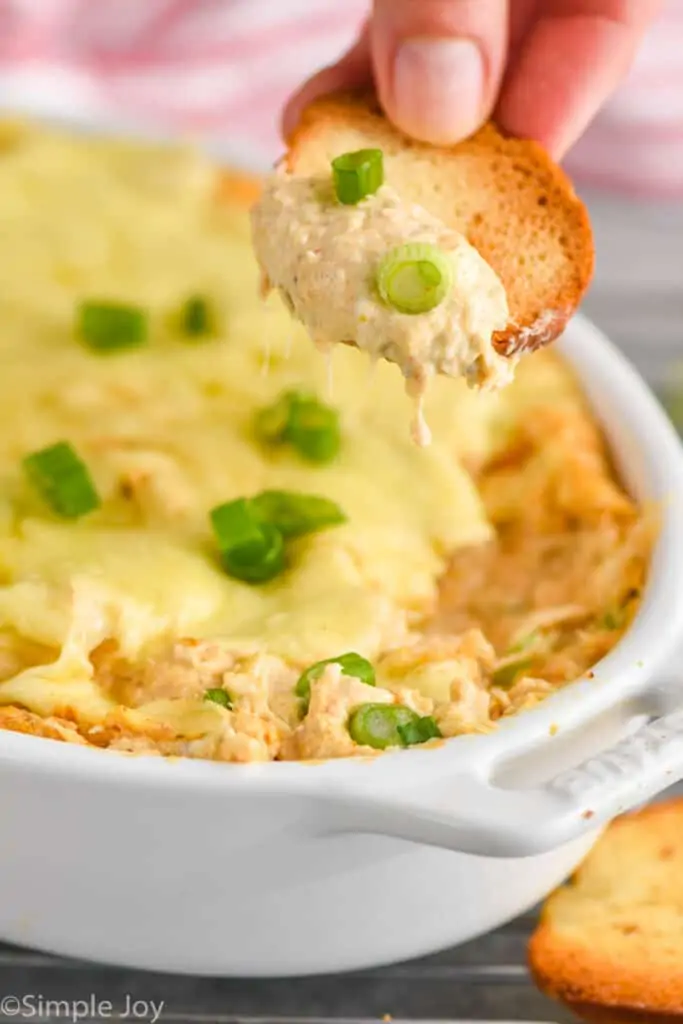 Ingredients
8 ounces cream cheese softened
1/4 cup mayonnaise
1/4 cup sour cream
12 ounces lump crab meat see note
3 green onions sliced
1 tablespoon Worcestershire sauce
2 teaspoons Old Bay Seasoning
1 teaspoon garlic powder
1/2 teaspoon onion powder
1/2 teaspoon salt
1/2 teaspoon paprika
1 1/2 cups Monterey Jack Cheese
Instructions
Preheat your oven to 375 degrees. Spray a 1 quart baking dish with cooking spray and set aside.
In a large bowl, mix together the cream cheese, mayonnaise, sour cream, crab meat, green onions, Worcestershire sauce, Old Bay Seasoning, garlic powder, onion powder, paprika, salt, and 1/2 cup of the cheese.
Pour the mixture into the baking dish. Top with the remaining cheese.
Bake for 20 to 25 minutes or until the cheese begins to bubble. Serve with bagel chips, crackers, and cut up vegetables.