BANANA CREAM PIE COOKIES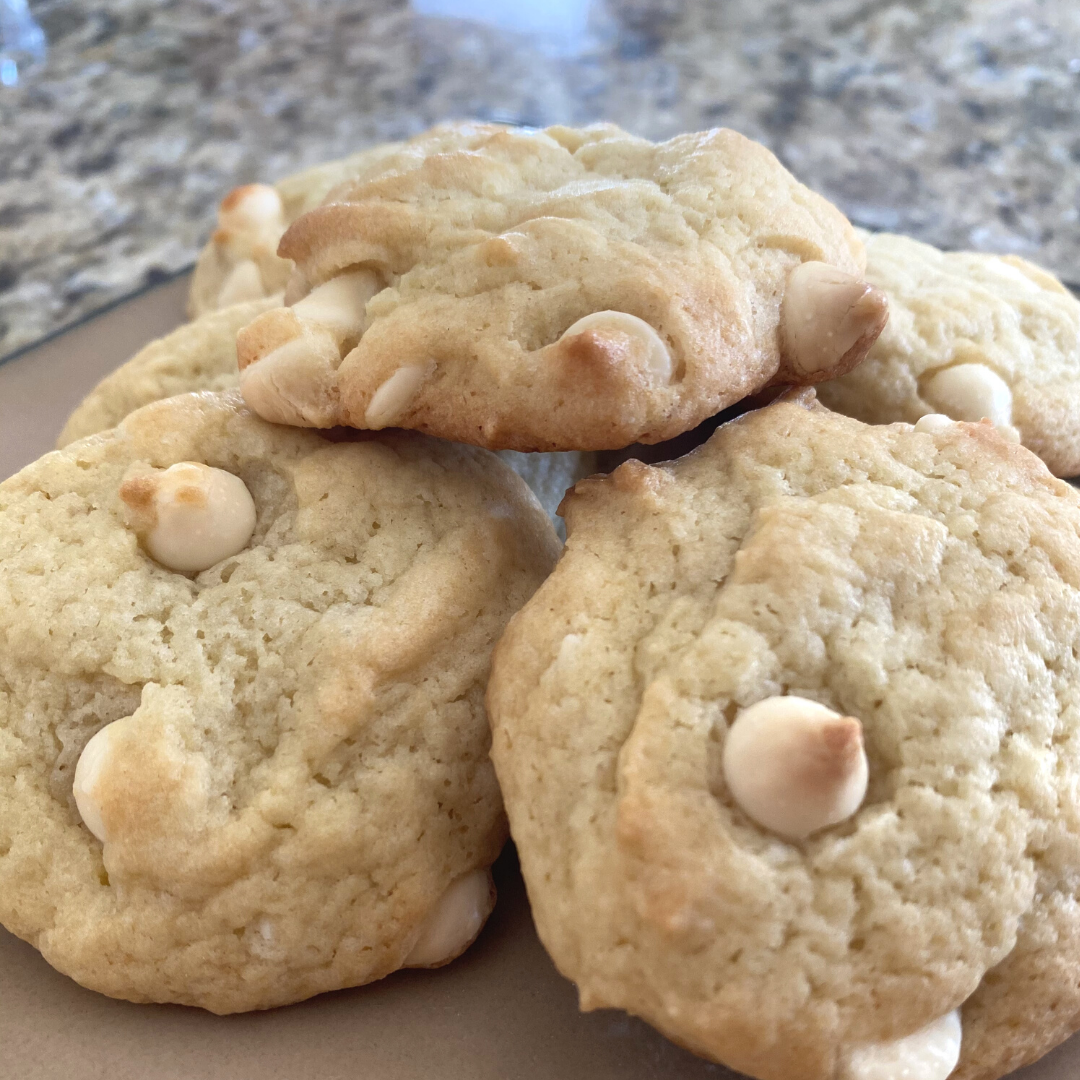 Ever since I was little, banana cream pie has been my favorite. I think that's why I've been so determined to create the perfect batch of banana cream pie cookies – creamy, rich, and full of flavor. By the rate these little treats flew out of the kitchen this week, I'd say I hit my goal!
HERE'S WHAT YOU"LL NEED:
1 large banana, smashed
3.4 oz package banana cream instant pudding mix
1/2 cup butter, softened
1 cup granulated sugar
2 eggs
2 1/2 cups flour
1/2 teaspoon baking soda
1/4 teaspoon salt
1 cup of white chocolate chips
PREPARATION:
Preheat your oven to 350 degrees and line a cookie sheet with parchment paper
Combine your baking soda, salt, and flour in a medium bowl and set aside
In your mixer, combine your butter and sugar, mixing on low until smooth
Add in your pudding mic, banana, and eggs and continue to mix on low
Slowly add in the flour mixture, followed by white chocolate chips
Scoop a heaping tablespoon of dough per cookie
Bake for 11 minutes, watching for a very light golden brown edge
Allow them to cool before serving
Well,   that's all the news from the south,
Happy" farming" to all the farm girl sisters out there.
See you next time down on the farm..