Fried Apples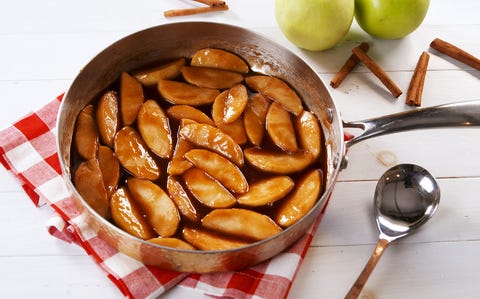 These juicy, sweet apples are like apple pie filling… but better. We love them straight out of the skillet, or served with a big scoop of vanilla ice cream for dessert.
2  
Granny Smith apples, peeled, cored, and sliced
In a medium skillet over medium heat, melt butter. Add brown sugar, cinnamon, nutmeg, and salt, and stir to combine.
Add apples and cook, stirring often, until apples are tender and sugar is dissolved and syrupy, 8 to 10 minutes.
Well,   that's all the news from the south,
Happy" farming" to all the farm girl sisters out there.
See you next time down on the farm.